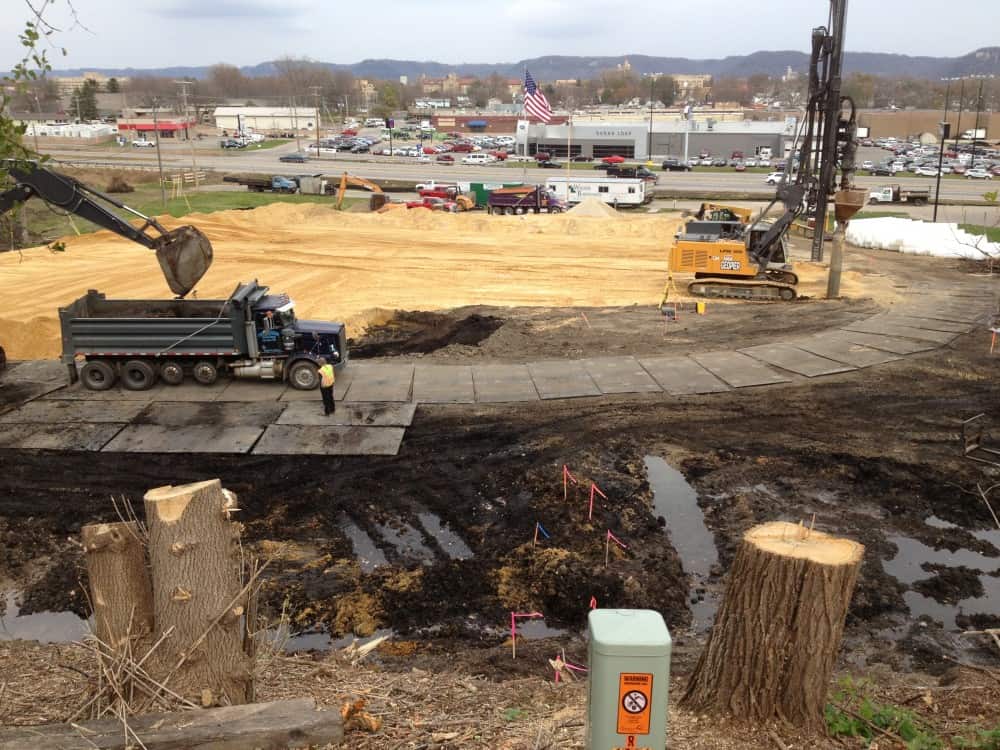 It sure makes for a long construction project when you are continually trying not to rut up a job site and are cleaning up the mud every night.
We now have heavy-duty track mats available for rent to prevent that very thing and make your project go more smoothly.
Please contact us if you would like more information.